Take 2 glasses of goat milk.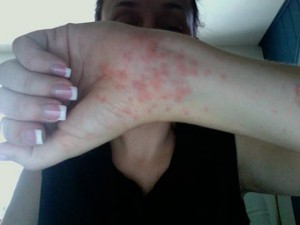 Add one glass of water, previously boiled and cooled off on a room temperature.
Add one cup of freshly squeezed pumpkin juice.
Mix them well.
Drink half a glass 3 or 4 times a day, heated to 34 to 45 degrees, half an hour before the meal.
It can be taken for 1 month.
Dr  Bogomolov says: " the goat milk is used because it doesn't contain proteins that usually cause allergy to certain people. It is useful for cleansing of the liver and the gall bladder. The pumpkin is a dietetic agent for many diseases.
send us email to [email protected] for the complete instructions how to make and use some home remedy. 
Medical Disclaimer
The Content is not intended to be a substitute for professional medical advice, diagnosis, or treatment. Always seek the advice of your physician or other qualified health provider with any questions you may have regarding a medical condition. Never disregard professional medical advice or delay in seeking it because of something you have read on this Website.
(Visited 121 times, 1 visits today)